Danville DSPs Bring Joy To People With Disabilities
Danville DSPs are the "heart and soul" of the company. Our Direct Support Professionals provide the love and care our clients need to live enriched, meaningful lives.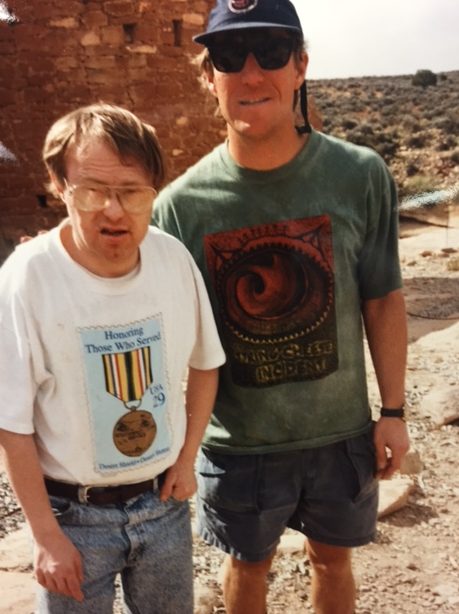 As a Direct Support Professional at Danville, you have the opportunity to help individuals with disabilities live self-determined lives and reach their fullest potential. Our DSPs are the legs by which our supports stand and succeed. It is a job where you can proudly know that you make a difference and that someone's life is made better by your efforts every single day.
To be a DSP, you must be at least 18 years old, pass a criminal background check, be reliable and have a desire to help other people. Danville DSPs typically work in one of a handful of settings, most commonly in Residential and/or Day programs.
Residential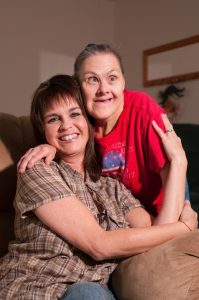 Residential DSPs support Danville clients in their home personal goals and daily living tasks. Responsibilities include assisting with living skill development and caring for the health, safety and wellbeing of each person. Hours of work in our Residential Programs are varied/flexible with positions available in the afternoons, evenings, overnight and on weekends.
I have gained a lot of knowledge and understanding of people in my time at Danville. The staff work as a team to be able to best perform our duties. The individuals we support, and my co-workers, have brought new experiences and opportunities to my life. I have seen so much compassion in this company. I am glad I work at Danville. -Jennifer M., Tucson, Arizona
Day Programs/Support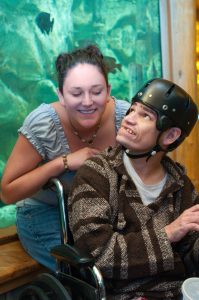 Danville Day Program DSPs support and assist people with daily activities, educational opportunities, development of employment skills, and community outings/integration. Day Program positions typically include daytime hours, Monday through Friday (roughly 7:00 a.m. to 4:00 p.m.).
I have been a DSP for Day Services for almost nine years, and I love it! Working for Danville allows me to be a part of the lives of some of the most amazing people I know. The best part about working for Danville is you always feel like you're part of a family. -Teena J., Provo, Utah