September has always been my favorite month of the year. As the month rolls in, the heat waves of the summer begin to break, and cold crisp nights slowly return. Farmers reap their fullest rewards as harvests of peaches, apples and other crops hit their peak. By the end of the month, autumn begins to show its true colors, as rich hues of orange, yellow and red begin to seep into the leaves of the various deciduous trees. The remaining three months of the year will provide us copious opportunities to reflect on where we have come from and all that we have to celebrate and be grateful for.
Another reason September ascended to become my "favorite" started 15 years ago. In 2008, ANCOR, an advocacy association representing disability services providers across the United States, decided to dedicate the week beginning the Sunday after Labor Day as National Direct Support Professionals Recognition Week. Since then, many state and national government leaders have jumped on board to support this important week and the amazing contributions made by DSPs.
Danville embraces DSP Appreciation Week to its fullest. It aligns perfectly with our strong conviction that the most important position within our company is clearly that of our DSPs. Without you, Danville and our mission would cease to exist. Your dedication and hard work changes lives. You fill the communities around us with more love, acceptance and understanding. You are advocates and difference makers. You truly are the best of us.
Danville's Got Talent
Thank you to each of you that participated in our annual DSP/Caregiver Week T-Shirt Design Contest. This year's theme of "Danville's Got Talent" was specifically chosen to represent the countless talents and abilities that all of you bring to our company. Congratulations to a trio of folks (Stephanie Cheesman, Leticia Duran, and Joseph Sprague) in our Tucson region that created the winning design that graces the back of this year's shirt!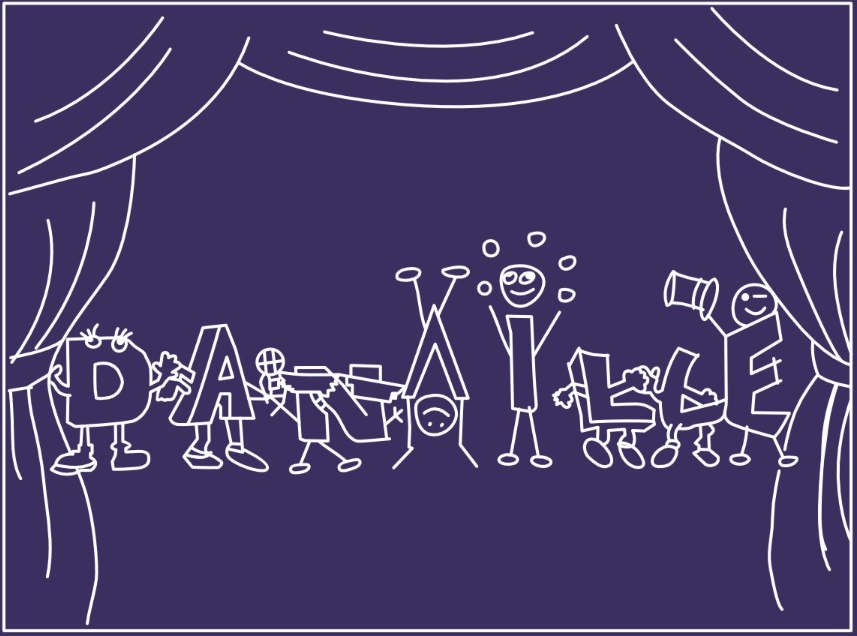 Cheers to you, Danville DSPs! Enjoy this special week.